The numbers you enter in this weekly recording are valuable for your congregation to see attendance and giving trends in real time, which can help you plan, capitalize on successful events, and more. An added benefit to keeping up the attendance numbers is that at the end of the year, the program will average the numbers for you to add to your Yearbook report. (PDF)
Step 1
After logging in to ALEX, select "Weekly Reporting" from the menu bar on the left and click.
Step 2
Click on the green "add entry" button on the right and you'll see a popup window.
Choose the appropriate weekend date (Saturday or Sunday). You will be recording your attendance for the whole week, so online views midweek will be included.
Step 3
Fill in the form fields as indicated. (At this writing, "weekly worship attendance" is in-person. The system will add online for totals.) And click the red "save" button at the bottom.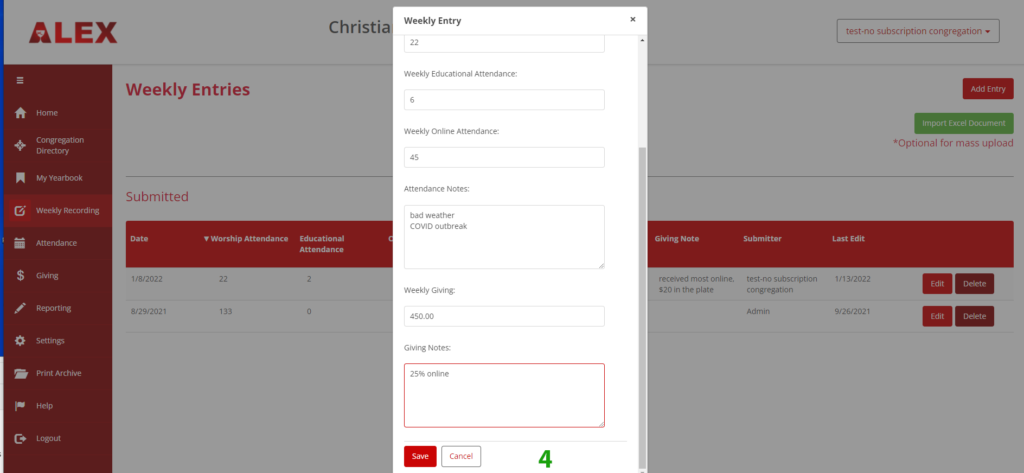 Step 4
You will see a confirmation popup and the new entry. If you need to add or change the entry, simply click on the edit button on the right.
If your congregation uses another software program for attendance, you can do bulk uploads using the instructions here.