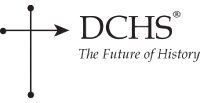 Job Description for the Part-time Interim Executive Director
Disciples of Christ Historical Society
The Disciples of Christ Historical Society seeks a part-time, deployed Interim Executive Director. As the Society continues in a period of transition, relocation and ministry identification, the board seeks a candidate with the following skills and qualifications:
Senior level executive administrative experience;
Demonstrated skills in fundraising;
Advanced degree in the subject matter of the Stone-Campbell / Restoration movement;
Working knowledge of the Society's mission and Stone-Campbell movement; and
Active membership in the Christian Church (Disciples of Christ)
The candidate will work with the board to oversee and administer the affairs of the organization including but not limited to:
Staff management;
Board planning and administration;
Financial oversight and approval of expenses;
Annual fund and membership renewal;
Publication and distribution of scholarly articles in support of historical and theological research and education of Society and church members;
Coordination with Archie Jenkins, Board Chair, on the relocation of the archives;
Coordination with Thad Allen, Vice Chair, on the completion of the construction project of the new archive in Bethany, West Virginia;
Coordination of the Capital Campaign with Peter Morgan, Campaign Chair and the OGMP Treasury Services staff; and
Coordination of necessary General Church representation.
The candidate will average 15 hours per week. The board anticipates the interim period is through December 31, 2017. The candidate shall be available for travel.
Persons who are interested in consideration should present a resume and cover letter, no later than March 31, 2016 to Archie Jenkins, Board Chair [email protected].