A Covenant Conversation
A new small group curriculum resource
Journey through interactive conversation towards faithfully living into covenant as the Christian Church (Disciples of Christ). Five guided sessions will take participants into a deeper reflection of what it truly means to live in covenantal relationship with each other, with the church, and with God.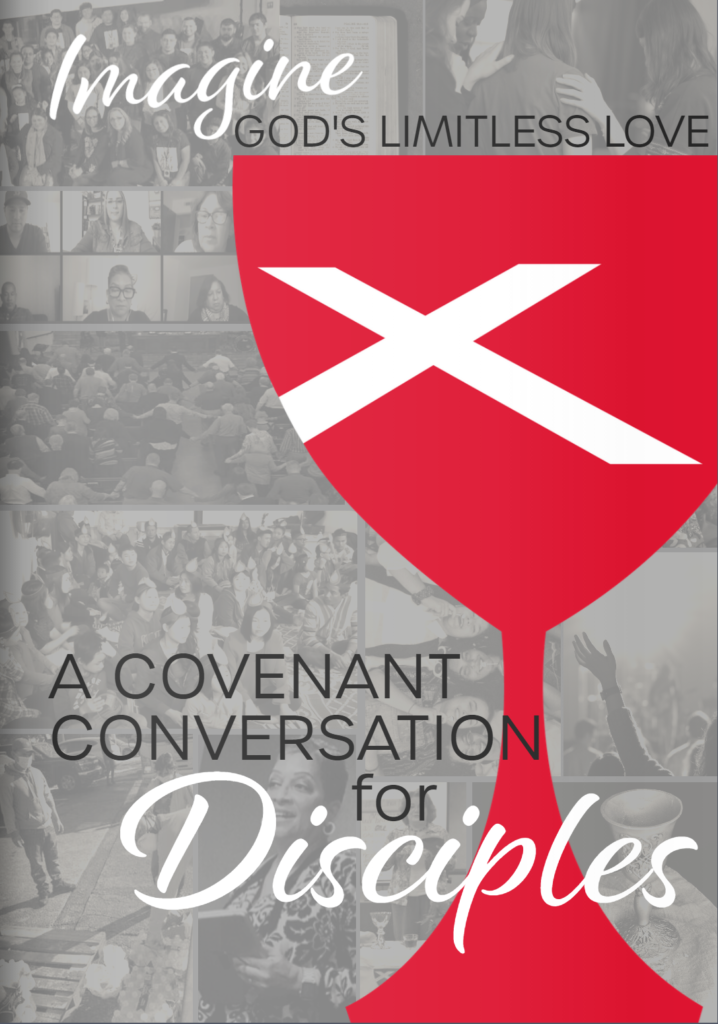 ---
Learn More about the Disciples
New to the Disciples?
Already a member?
Stay (socially) connected with many of our individual ministries via social media. Find links here
You can subscribe to the Disciples News Service for a weekly update of news around the Church.
---
Our Identity Statement
The identity statement of the Christian Church (Disciples of Christ) states: "We are Disciples of Christ, a movement for wholeness in a fragmented world. As part of the one body of Christ we welcome all to the Lord's Table as God has welcomed us."
But what does that mean? Keep scrolling to understand what we mean by being a "movement for wholeness."
We practice unity and inclusion at the Lord's Table
All are welcome to the Lord's Table for the sake of mission and for the sake of the world as the one family of God. Most congregations do this by celebrating communion every Sunday. That's why we use a chalice as our logo.
More about communion • More about The Chalice
We practice believer baptism
A person makes the choice to follow God's call rather than the choice being made for them as an infant. Baptism is the basis of membership in the Church and also a mark that every person is called to serve God – the idea of the "priesthood of all believers."
We study scripture for ourselves
We are called to study and read scripture for ourselves. Rather than having tests of faith and creedal statements, we critically and thoughtfully study scripture, taking into account the history and background – the context – in which it was written.
Our Vision, Mission and Confession • Our Priorities
We are a movement for Christian Unity
We honor our heritage as a movement for Christian unity by cooperating and partnering with other faith communities to work for bringing about wholeness – healing and justice – in the world. This is what it means to be "ecumenical." One example is our cooperative work with the United Church of Christ in Global Ministries for the past 25+ years and our full communion agreement with the United Church of Canada.
We also honor the heritage of Christian unity by staying together in covenant as a witness to the world that even when we disagree we can still make room, welcoming all to the table as Christ has welcomed us. Our spiritual ancestors were fond of saying, "unity, not uniformity."
More about Christian Unity • Our Ecumenical Partners