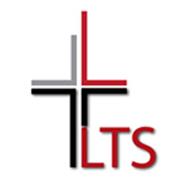 Lexington Theological Seminary is excited to partner with Reconciliation Ministry of the Christian Church (Disciples of Christ) to offer Facilitating Our Reconciliation: Anti-Racism and Pro-Reconciliation Facilitation Skills Train-the Trainer course. This course will be offered online September 14-26, 2020.
The course is offered on a first come first serve basis and will take no more than 25 students. Do not wait and miss your opportunity!
We are offering a discounted price of $125 per person for those who register on or before August 15, 2020. After August 15 the price increases to $150 per person. This price includes one year's access to the online learning materials.
Registration closes September 7, 2020. No registrations will be accepted after that date.
Receipt of payment is considered your registration for class. If you do not have a Paypal account you do not have to create one in order to pay. You can simply go in as a guest.
Within 3 business days of registration you will receive an email from Instructure Canvas. This will provide you the login information to the online classroom.
Questions: Windy Kidd, Registrar and Director of Financial Aid
w. 859-280-1237