From the Archivist at the Disciples of Christ Historical Society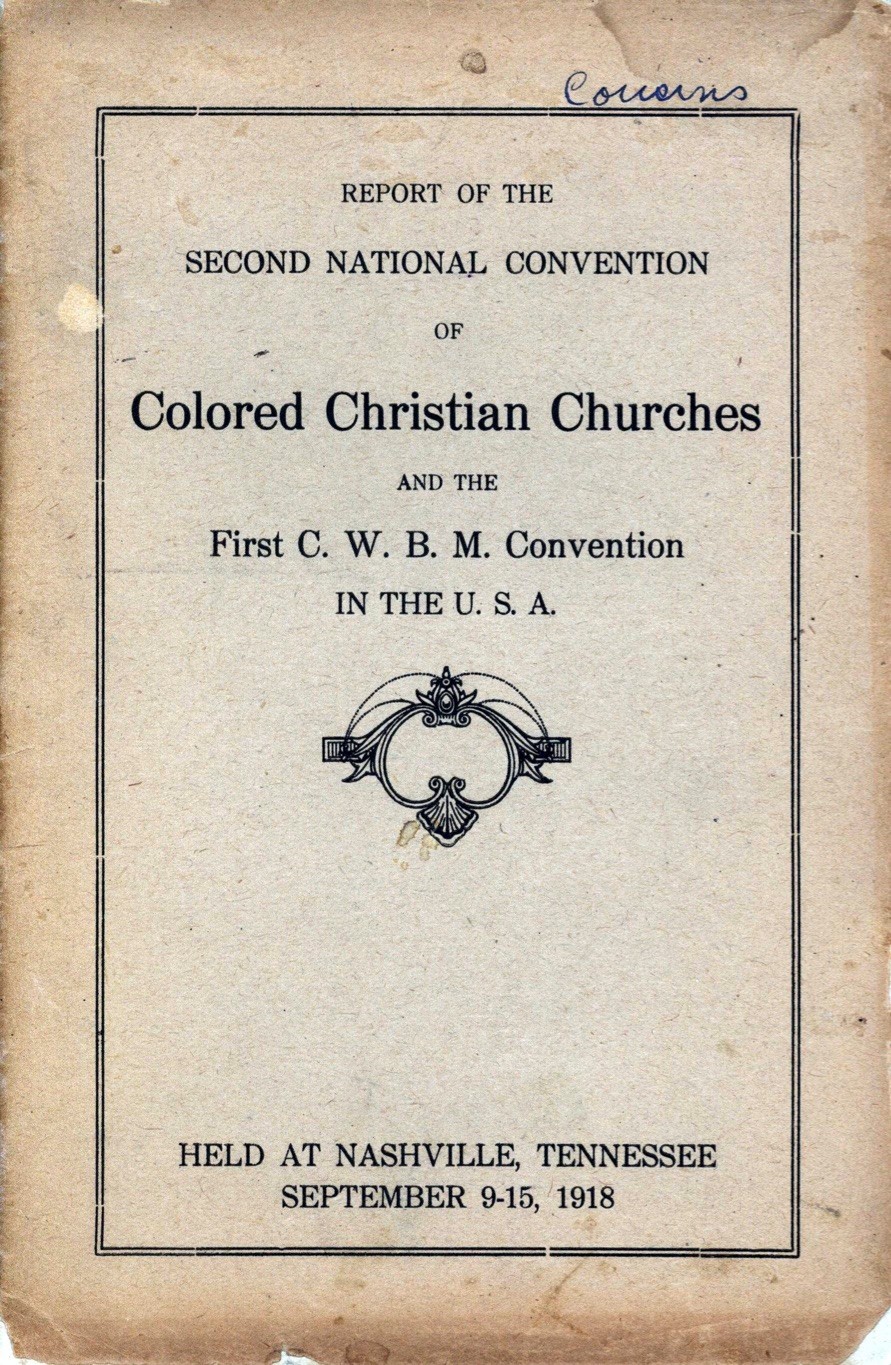 In 1917, The National Christian Missionary Convention (NCMC) was established as a national convention for African American representation within the Disciples community. Disciples of Christ Restructure in 1969, brought about the merger of National Christian Missionary Convention, United Christian Missionary Society, and the International Convention. At that time the NCMC became a holding company that continues to administer investments and funds.
The DCHS collection has the published annual proceedings for the NCMC from 1917 – 1969, with the exception of a few years. Our collection is missing the years 1923, 1930, 1931, 1932, 1934, 1935, 1936, 1956, 1958, 1959, 1960. If you know of the whereabouts of these proceedings, the DCHS would be happy to receive physical copies of these items, or high resolution scans of these items. Please contact Shelley Jacobs or Jim McMillan if you can help us find these items.